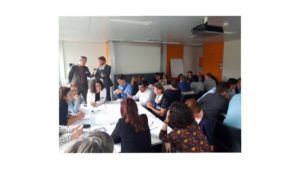 EU-NN Patient Session
In a break from tradition, the Patient Session was moved from Sunday to Saturday am and all delegates and speakers were provided with a task set by patient representatives from various country associations. 12 workgroups were formed across 4 rooms with mixed teams of patients and clinicians. Each group was tasked with discussing issues surrounding the "Quality of Life" for patients and how this could be improved. There was a fantastic atmosphere across each room as ideas were debated and eventually transferred onto a poster sized SMART Objective sheet for display in the conference lobby.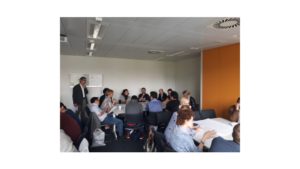 Worksheet Display & Voting
All 12 of the completed SMART Objective worksheets were displayed from Saturday afternoon until Sunday morning and all attendees were allowed 3 votes for any of their preferred choices. Multiple votes for one idea were allowed.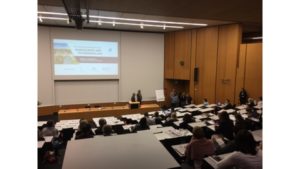 Peer Review and Voting
On Sunday morning, one hour was devoted to reviewing the three worksheets with the most votes. The detail of these sheets is currently being reformatted for circulation with the intent that these ideas are progressed as projects by interested volunteers from across the EU-NN. Worksheets in MS Word format will be circulated to all attendees shortly.